Suzuki New & Used Car Sales
Col Crawford Suzuki dealer Sydney
At Col Crawford Suzuki it is our objective to ensure that you receive only the finest ongoing service throughout the ownership of your vehicle.
With departments in Suzuki sales, service, parts & accessories, finance and used vehicles, Col Crawford Lifestyle Cars is here to meet all your Suzuki needs.
479 Pittwater Road, Brookvale NSW 2100
Proudly family owned and servicing Sydney's Northern Beaches community for decades, we are passionate about what we do. The secret to our success is premium service and outstanding prices, so please call or visit our Suzuki dealership and experience the difference for yourself!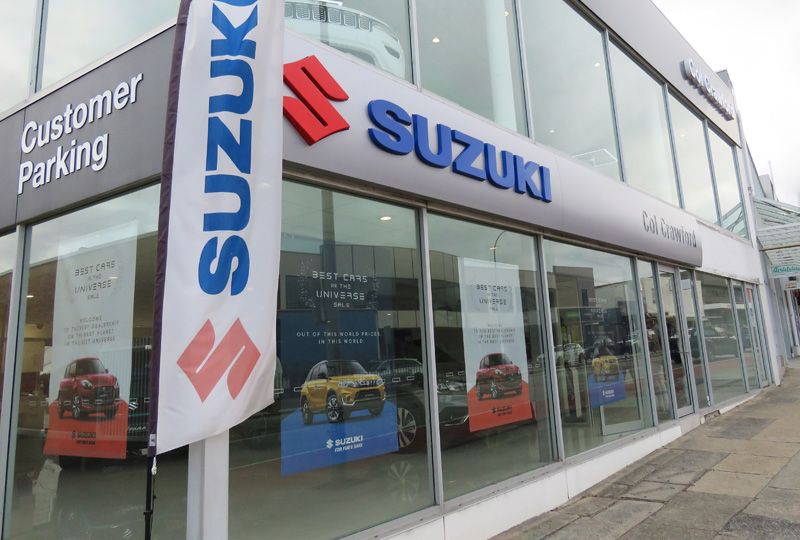 Vel Danilovic

Ian Wong from Col Crawford @ Suzuki was extremely helpful and very knowledgeable about the Swift we purchased. His overall Service was an excellent 5 star

Michelle Barry

Ian made the experience of buying a new Suzuki simple. On time. Explained details. Thanks

Pink Momoiro

Got the best service from Ian. Thank you Suzuki team

Pam Burridge

It was a delight dealing with Ian Wong at Col Crawford when we bought our new Suzuki Turbo. Ian explained the process very clearly and all went so smoothly. We appreciate all your help Ian and being in contact with us through the buying and waiting process. We highly recommend Ian to serve you when buying a car. Thank you Ian. Cheers Paul and Pam Burridge. We love our new Suzuki Turbo.

Irene Breheny

I am so happy with the purchase of my new suzuki. Ian Wong was the best. He was very generous with his time from start to finish. Excellent service.

Arsham

Came all the way from South West to buy my favourite Vitara from them. Ian was such a gentleman and very helpful. Definitely recommend.

Zoe McCarthy

If you are looking to buy a Suzuki go see Ian at Col Crawford, he was an absolute Legend to deal with. He has made my dream car come true and pulled strings to get it to us when we needed it. Absolutely in love with the car. Thank you for everything :)

Angela

Great experience with Suzuki Col Crawford. Klaye looked after both my sister and I for our new Jimnys. Great service from test driving all the way to car delivery. Thank you again for looking after us and making the experience seamless and enjoyable.