Col Crawford KIA dealer Sydney
At Col Crawford Kia it is our objective to ensure that you receive only the finest ongoing service throughout the ownership of your vehicle.
With departments in Kia sales, service, parts & accessories, finance and used vehicles, Col Crawford Lifestyle Cars is here to meet all your Kia needs.
499 Pittwater Road, Brookvale NSW 2100
Proudly family owned and servicing Sydney's Northern Beaches community for decades, we are passionate about what we do. The secret to our success is premium service and outstanding prices, so please call or visit our Kia showroom and experience the difference for yourself!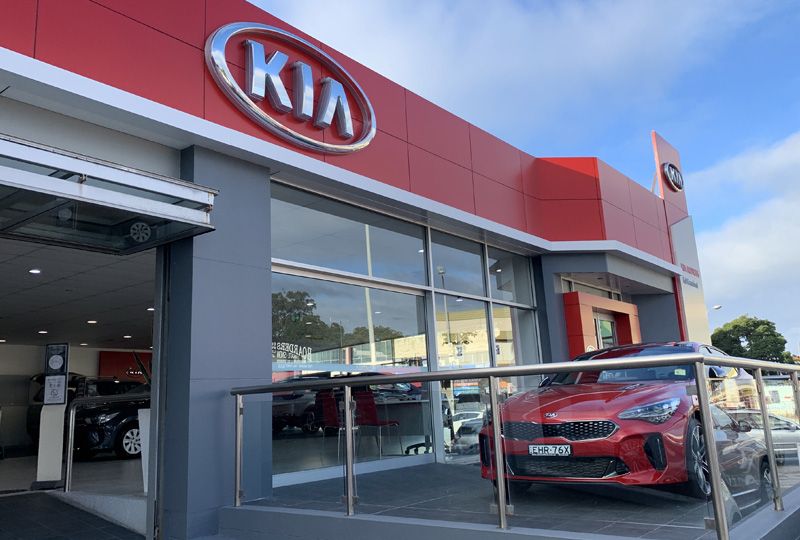 Pariya T-D

My husband and I recently dealt with Adam for the purchase of our brand new Kia Carnival. From the moment I called the dealership right through to delivery, Adam was amazing! He was bubbly, knowledgable and updated me on the arrival of the car every step of the way. He let us know that the car was arriving in Oct and he kept his word. If you're going to buy from anyone at that dealership make sure it's Adam because there's a couple of guys there that are uterly rude. While Adam was enthusiast...

paul greenup

I dealt with Nathan re my new Sorento. He was efficient and very professional. He pushed the fitting of the towbar through for me so I could pick up the car in super short time. I was very impressed!! Also, I love the car!!

Michelle Berne

I love my new Kia Picanto- Milan, Adam and Simon were fantastic. I will recommend your business.

Harmony Osborne

My experience with Col Crawford was excellent. To initially make the choice on make & model Adam helped & guided my decision answering lots of questions with ease. Col Crawford didn't have the model I wanted in stock but when Adam found one he got in touch and it was easy to lock in the order. The finance process that I went through (which was independent of Col Crawford) was really slow, with poor communication. Adam even helped with that, following up on my behalf. When Adam went away for a...

Renai Adams

Needed a new car and was looking for a small SUV. Live in Hornsby and so looked around my area first. Made the decision I wanted a Kia Seltos. There were no Kia dealers near me that had the car available for me to view in person instead of just online. Decided to look further afield. Came across and noticed Col Crawford had a couple of cars to look at. I rang through and spoke to Adam . Adam was so helpful. This started from the phone call and continued through viewing and test driving the ca...

Lara Young

I had a great experience with Col Crawford buying my first new car. Adam was really helpful and professional, great with communication and updates which made the whole experience seamless. I would recommend them to anyone in the market for a Kia!

Allan Hay

I was extremely satisfied with the purchase experience. Adam demonstrated his knowledge of the Kia product range and was most helpful in enabling me to decide on the Kia Niro GT hybrid model chosen. If your after sales service is equally as good, you will have one very satisfied customer. Many thanks to Adam and all staff concerned. I have no hesitation in recommending your company to all my friends and family. Allan and Janet Hay